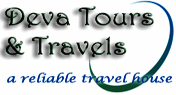 Location 1:Sidhbari Dharamshala H.P.

Location 2: Ground flour Alfa Mall Bhagsunag(Mcleodganj)

Gallery no 1 displaying water colour by Elsbeth Buschmann

Opening ceremony of Naam Art Gallery
Gallery no 2

The permanent exhibition in 'NAAM ART GALLERY' shows paintings by Elsbeth Buschmann - watercolours and acrylics - and oil paintings by Alfred W. Hallett.

Elsbeth Buschmann, is a professional painter from Germany, having studied painting in London and Paris .She lived in many countries where she held exhibitions, especially in the USA where she received various awards. Her paintings are in private collections in Germany, USA, Scotland, India and Switzerland. In India she held solo exhibitions at AIFAX, New Delhi and TAG, the Art Gallery of the Taj Mahal Hotel, Mumbai. She also took part in 'The Himalayan National Exhibition of Art' and was awarded.

A.W.Hallett is a very well renowned painter from England. He studied art in London and participated in two exhibitions of the Royal Academy of Art, London which entitled him to become a Fellow of the Academy. He held various international exhibitions. He lived over 40 years at Dharamsala and became very popular in Himachal Pradesh. Many of his paintings are owned by the government of Himachal Pradesh. A.W. Hallett held a special interest in the culture and scenery of Himachal Pradesh which are the main elements of his work. He passed away in 1986 at Dharamsala.. The display of his paintings in 'NAAM ART GALLERY' are a tribute to this great painter.

Gallery Timing: 10 am to 7 pm (Monday closed)
Related links
German artist opens 'NAAM' art gallery in Dharamsala
Dharamsala is situated in the northern Indian state of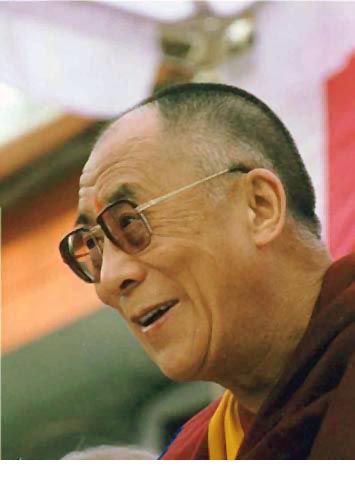 Himachal Pradesh. It lies on a spur of the Dhauladhar range, the Pir Panjal region of the Outer Himalayas; and commands majestic views of the mighty Dhauladhar ranges above, and the Kangra Valley below. Dhauladhar means "white ridge" and this breathtaking, snow-capped range rises out of the Kangra Valley to a height of 5,200 meters (17,000 feet). Image by Dr B C Khanna The mountains dominate the scenery in McLeod Gunj. They form a treacherous range creating unpredictable weather, but passes of 2,400 meters (8,900 feet) provide route for the herdsmen of the Ravi Valley beyond. The Kangra Valley is a wide, fertile plain, criss-crossed by low hills. The scenery touched the heart of a British official who wrote: "No scenery, in my opinion, presents such sublime and delightful contrasts. Below lies the plain, a picture of (Image by Dr B C Khanna) rural loveliness and repose... Turning from this scene of peaceful beauty, the stern and majestic hills confront us... above all are wastes of snow to rest on." Dharamsala is divided into two very different parts. Kotwali Bazaar and areas further down the valley (at the average height of 1,250 metres) are called Lower Dharamsala, while McLeodGunj (at the height of nearly 1,800 metres) and surrounding areas are known as Upper Dharamsala. McLeodgunj is nine kilometers by bus route and four kilometres by taxi route up the hill from Kotwali Bazaar.While inhabitants of Lower Dharamsala are almost all Indians, McLeod Gunj is primarily a Tibetan area. McLeod Gunj is surrounded by pine, Himalayan oak, rhododendron and deodar forests.
| | |
| --- | --- |
| | The main crops grown by local Indians in the valleys below McLeod Gunj are rice, wheat and tea. Today, streams of Tibetan refugees from all over the world flock to McLeod Gunj to receive blessings and teachings from His Holiness the Dalai Lama.Western and Indian tourists and scholars come here to see the rebirth of an ancient and fascinating civilization. The high altitude and cool weather contribute physically to this recreation of the original Tibetan environment. Dharamshala pulsates with the sights and sounds of old Tibet. Though certainly more modern, life is basically Tibetan in character. Shops strung out along the narrow streets of McLeod Gunj sell traditional Tibetan arts and handicrafts and the aroma of Tibetan dishes lingers in the air. |
| Bhagsunag waterfall | |
H.H.The Dalai Lama
The Dalai Lama was born to a Mongour farming family as Lhamo Thondup (also spelled Lhamo Dhondrub among other spellings) on July 6, 1935, in the far north eastern province of Amdo in the village of Taktser, a small and poor settlement which stood on a hill overlooking a broad valley. His parents, Choekyong and Dekyi Tsering, were moderately wealthy farmers among about twenty other families, some ethnic Han Chinese, making a precarious living off the land raising barley, buckwheat, and potatoes. He was the fifth of nine children, the eldest child being his sister Tsering Dolma, who was eighteen years older than he. His eldest brother, Thupten Jigme Norbu, has been recognized as the reincarnation of the high lama, Takser Rinpoche. His other elder brothers are Gyalo Thondup and Lobsang Samten. When the Dalai Lama was about three years old, a search party was sent out to find the new incarnation of the Dalai Lama. The thirteenth Dalai Lama had turned to face the northeast while he was dying, indicating the area where the next Dalai Lama should be found. Shortly afterwards, a senior lama had a vision of a house with strangely shaped guttering. They found a house similar to the one in the vision after extensive searching. They presented the boy they found, Lhamo Thondup, with various relics and toys of the previous Dalai Lama. It is claimed that he recognized them by saying, "It's mine, it's mine!"
Lhamo Thondup was recognised as the reincarnation of the Dalai Lama and renamed Jetsun Jamphel Ngawang Lobsang Yeshe Tenzin Gyatso ("Holy Lord, Gentle Glory, Compassionate, Defender of the Faith, Ocean of Wisdom"). Tibetan Buddhists normally refer to him as Yeshe Norbu, the "Wish-fulfilling Gem", or just Kundun, "the Presence". In the West he is often called "His Holiness the Dalai Lama", which is the style that the Dalai Lama himself uses on his website.

Tenzin Gyatso began his monastic education at the age of six. At twenty-five, he sat for his final examination in the Jokhang Temple, Lhasa, during the annual Monlam (prayer) Festival in 1959. He passed with honours and was awarded the Lharampa degree, the highest level geshe degree (roughly equivalent to a doctorate in Buddhist philosophy).
His Holiness' Residense

The Residence of His Holiness Dalai Lama is opposite the Tsuglag Khang, or the Central Cathedral, which is about ten minutes' walk from McLeod Gunj. Time permitting, His Holiness receives visitors in public audiences. Visitors can apply for public audiences at the Branch Security Office in McLeod Gunj, near Hotel Tibet. Applications for private audiences, however, need to be made in writing to His Holiness' Secretary several months in advance.
Exploring Tibetan Culture

The cultural life in Dharamshala is colourful and rich in tradition. The fairs and festivals are occasions for relaxation. To the local Indian traditions, Tibetan refugees have added their own festivals such as Losar (Tibetan New Year), and His Holiness the Dalai Lama's birthday which is celebrated on July 6 with the performance of Tibetan, Nepali and Gaddi dances revealing the cultural mosaic that McLeod Gunj is. More recently, tourists and students from the west have added rock music, stage musicals and contribute other Western influences to this melting pot of peoples and cultures.
The Library of Tibetan Works And Archives
The LTWA is located in the Central Tibetan Administration complex. It was established in 1971 as a repository for ancient cultural objects, books and manuscripts from Tibet.

The Library has eight departments: research and translation; publications; oral history and film documentation; reference (reading room); Tibetan studies; Tibetan manuscripts; a museum and a school for thangka painting and wood-carving. LTWA also has a team of Tibetan scholars who are engaged in research, translation, instruction and the publication of books.

Since its founding, the Library has acquired a reputation as an international centre for Tibetan studies. To date, more than five thousand scholars and research students from over thirty countries have benefited from this unique educational institution. LTWA offers regular classes in Buddhist philosophy and the Tibetan language. A schedule of courses is available from the Library office.

Apart from books and booklets on diverse aspects of Tibetan culture, the Library brings out regular publications, among which The Tibet Journal is pre-eminent. For research scholars and students, the Library offers hostel accommodation on a first-come-first-served basis.
Tibetan Institute Of Performing Arts

TIPA is about fifteen minutes' walk from McLeod Gunj. Established in 1959, TIPA was the very first institution in exile. It is the home of lhamo, the arrestingly colourful and unique folk opera of Tibet. TIPA preserves a wide repertoire of musical, dance and theatrical traditions from Tibet. To balance the weight of tradition in its repertoire, the institute has a modern Theater Troupe which puts on contemporary plays. TIPA also maintains its own workshops for making costumes, masks and musical instruments.

TIPA trains instructors who are sent out to teach music and the performing arts at schools and settlements throughout India and Nepal. It also runs a schools where a mix of modern academic and traditional Tibetan education is provided to children who are, in addition, trained in Tibetan music, dancing and acting from an early age. Of late, TIPA has started a special programme to teach the Tibetan performing arts to non-Tibetans.

TIPA holds an annual Folk Opera Festival in April. A number of folk operas, dance programmes, plays and concerts are presented on this occasion. It is always an exciting time to be in Dharamshala. On important national holidays throughout the year other performances are given. An annual competition among students is held in May or June. Special shows can be arranged for visiting groups if the Institute's office is notified in advance. A standard fee is charged for filming shows.

Artistes from TIPA have performed in many parts of the world. Plans are underway to open a museum of Tibetan folk culture where the rich range of regional costumes, musical instruments, masks and arts will be displayed.
The Norbulingka Institute

The Norbulingka Institute of Tibetan Culture was founded by the Department of Religion and Culture to preserve and promote Tibetan art and culture in exile. It derives its name from the His Holiness the Dalai Lama's beautiful summer residence, the Norbulingka (Jewel Garden), set in parkland two kilometers from Lhasa. Fearing for the future of Tibet's cultural heritage, the Seventh Dalai Lama, Kelsang Gyatso, established institutes of arts and science there in 1754.

Today, with occupied-Tibet undergoing the bleakest period in its history, the Norbulingka Institute in Dharamsala has taken the initiative to preserve the roots of Tibetan culture in exile. The institute is sited in a scenic valley below Dharamsala. When completed, it will include a Centre for Higher Tibetan Learning.
Literature And Lectures

The Tibetan community in Dharamsala publishes a number of magazines and journals in several languages. The Library publishes The Tibet Journal, a scholarly and international journal on Tibetan culture. The monthly Sheja and weekly Tibetan Freedom in the Tibetan language are published by the Department of Information and International Relations. This department also publishes Tibetan Bulletin, a bi-monthly magazine in English, Tibbat Desh, a bi-monthly in Hindi, and Tibet Bulletin, a bi-monthly in Chinese. Tibetan Youth Congress brings out Rangzen in both Tibetan and English. The Institute of Buddhist Dialectics publishes Lhaksam Tsekpa to interpret the broad issues of western political thought and ideas. The Department of Religion and Culture publishes Cho-Yang, a glossy magazine on culture and Buddhism. Amnye Machen Institute publishes yearly Cairn and Lungta in English.

Tibetan Review, an independent monthly journal in English, is published from Delhi and is read by Tibetans all over the world. This publication represents an attempt by the Tibetan community in exile both to interpret the contemporary world for themselves and to carry the issue of Tibet to the world at large.
Tibetan Medical Tradition

Over a period of 2,500 years Tibetans have perfected a sophisticated medical tradition based on the holistic concept of mind and body. It maintains that disease or disorders in the human body are caused when there is a disequilibrium of psychological and physical energies. Delusion, hatred and attachment results in ego (translated also as "I" consciousness), which in turn disturbs the psychological energy balance, while improper food, behaviour and bad environment disturbs the physical energy balance.

Tibetan doctors would normally follow three methods of diagnosis: visual, interrogation and pulse-reading. Sometimes, they may be able to tell your ailment by merely asking the symptoms, followed by a pulse-reading and a look at your tongue or eyes. However, it is believed that diagnosis is more accurate if these methods are accompanied by a urine test.

Tibetan medicines normally come in hard pills or powder, and most are extremely bitter in taste. Their ingredients are predominantly herbal, although animals products, precious stones and metals are also used. The stones and metals are burned and de-toxified through an intricate and secret process of alchemy.

Over the years, Tibetan medicine has proved most effective in curing various chronic diseases. Its effectiveness in curing hepatitis, according to some westerners, is miraculous. Tibetan medicine is also known for its efficacy in curing chronic sinus-related diseases, although one has to be on medication for a long time.

There are three clinics for traditional Tibetan medicine in McLeod Gunj: the Branch Clinic of the Tibetan Medical Institute, Dr. Yeshi Dhonden's Clinic and the Dr. Lobsang Dolma Khangsar Memorial Clinic. However, the Tibetan Medical and Astro Institute is the major institution and is located near Gangchen Kyishong, about five minutes' walk below the Library
DIVYA HIMACHAL AWARD FOR EXCELLENCE TO SHRI ANUPAM KHER Read mor
The Gaddi Women's Self-help Society An Himalayan Women's Association in India
Dharmkot and Baal are small mountain villages in the Himalayan state of Himachal Pradesh. They are inhabited by a population of half-nomadic Hindu shepherds, the Gaddis, who speak their own language and have their own traditions and occupations. Since 1996, a group of women from these remote mountain hamlets are working and learning together in a local association, "The Gaddi Women's Self Help Society." They are women who never had a chance to go to school, widows in desperate need to support their family, newly graduated young women in search of decent employment, Isabelle Pompignat Mahendroo, 38 and a teacher in France, is presently on an extended sabbatical with the purpose of educating and helping the tribal women of Himalayan regions to be self-reliant. Read more....
Gaddis are the nomads of the lower ranges of the Himalayas. Their mobile Bashas exist in Jammu and Himachal Pradesh especially on the plateau of the ranges situated on both sides of the river Ravi. Read more...
Harmonizing with the moon
Have you ever thought how deeply we are affected by the moon's cycles? With this understanding we can learn how to keep healthy and how to get the best results out of planting your garden or simply feeling more balanced within yourself and your surroundings. Courses take place every Sunday from 3 - 5 pm at House Om Tara on the footpath between Bhagsunath and Dharamkot.
For further information contact:- Om Tara Dharamkot Phone:221365

Mcleodganj
Paragliding in Kangra valley:- "I really enjoyed my flight. The conditions at Bir and Billing are excellent". Germany's top paraglider Norman Lausch, who won the Pre-world Cup-2002 said "I have enjoyed every minute of my paragliding here and I would love to be here again". Read more....
Location:- Near Buddha temple Mcleodganj. Timing :- 10.00 am to 6.00 pm Closed on Monday. The Tibet museum was established with the aim of presenting Tibet's history and visions for its future through texts, photographs; videos and installations. The main exhibition, A Long Look Homeward; features prominently in the museum. It is divided into two sections: the first section presents the Chinese occupation of Tibet and its results; the second section displays Tibet's history and institutions before the occupation and hopes for its future. The exhibition is the joint work of eleven Tibetan curators, each of whom narrates a different aspect of Tibet's history through their personal stories, selected photographs and historical data. The museum hosts a testimony corner where Tibetans can provide names of relatives and friends who have died as a result of the Chinese occupation of Tibet. More Information
Yungchen Lhamo
is a Tibetan singer living in exile
Onstage, Yungchen's eyes search deep into the audience, as if recalling some distant melody, with notes emanating from a powerful center to the far reaches of the venue in what reviewers have aptly termed "a voice from the skies." Her songs explore traditional Tibetan themes of spiritual pilgrimage, soul-searching and a delight in the natural environment. For example, lines from the song "Par Panee Dawa Shar" from the album Tibet, Tibet intone. Read more....
Dalai Lama gives up freedom dream:-
I once again want to reassure the Chinese authorities that as long as I am responsible for the affairs of Tibet we remain fully committed to the Middle Way Approach of not seeking independence for Tibet and are willIng to remain within the People's Republic of China. Read more....
Birds of Kangra by Jan Willem den Besten Published by: Moonpeak Publishers and Mosaic Books Rs.395/- Ranging from 600 to over 4,000 m., the old Kingdom (now District) of Kangra has a remarkable range of scenery and habitats and an already impressive list of 555 bird species. Read more...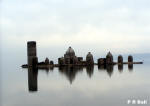 Ruins Of Bathu Temple
Three kilometres east of Dhameta, a small town in Kangra, there stands a cluster of antique, unique, tall temples which remain dipped in water for eight months: but stand exposed to the human eye only during Marchto June:Read more