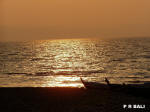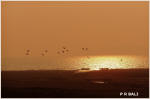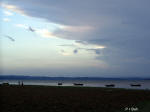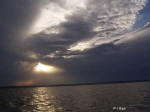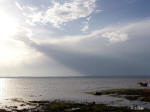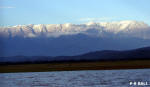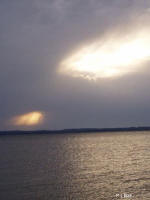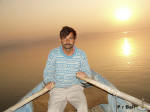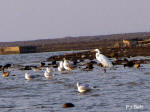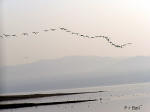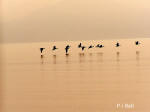 Pongdam Lake Birds Paintings Birds Photo Gallery
Location

District Kangra

Himachal

Country :India

Name of wetland

:PONG DAM LAKE

Elevation 450 m

Area 15662 ha

Overview

Pong is recently created WATER Storage reservoir on the Beas river in the low foothills of Himalaya on the northern edge of Indo Gangetic plain.The Dhauldhar mountian range forms a backdrop to the lake.The size of the Pongdam lake and its situation in the extreme northwest of the northern plains makes it a suitable habitat for migratory birds entering the plains of India from Central Asia.Over 220 bird species belonging to 54 families have been recorded.
Pong Dam reservoir is 115 km from Dharamsala. Nestled in the sylvan surroundings of the Kangra valley, the sprawling Pong Dam wetland has emerged as a major habitat for migratory birds in the country as also an attraction for bird watchers.
Wetland popularly known as Ramsar site has been recognized Internationally as one of the finest and largest manmade wetlands of North India situated in the Dhauladhar mountain ranges of Himachal Pradesh. Known as an outstanding town of paradise for birds watchers, the wetland has rich bio-diversity with meager forests round the Pong Dam Wetland having several tree species which serve as edible fruits for the migratory birds. Keeping in view the natural beauty of the wetland, the area has been developed as national wetland and has been included in the list of internationally known wetlands.
Built in 1960, the Pong Dam reservoir is the only place in the country after the Bharatpur Sanctuary where the red-necked grebe descends every year.
Similarly, though seashore species, the arrival of gulls on this lake also make the Pong Dam an exception.
It may be recalled that it was in 1920 when a British police officer counted as many as 27 bird species in this region of Kangra district. Subsequently, it was designated as a protected area.
The water body occupies an area of at least 18,000 hectares and extends up to 30,000 hectares at the peak monsoon. An area of about 20,000 hectares within the radius of 5 km has been notified as the buffer zone.
However, there is abundant aquatic vegetation on the lake and mixed perennial and deciduous pine forests on hillsides girding up the lake to provide enough food and shelter respectively to the migratory birds even as under the social forestry programmed a large number of eucalyptus trees have been raised in the area to enable migratory birds to seek shelter on these trees. The main tree species of the tract having attraction of the birds are Acacia, Jamun, Shisham, Mango, Mulberry, Ficus, Kachanar, Amla and Prunus. Apart from these tree species, a variety of shrubs, grasses and climbers are also found in these forests.
The main wildlife species found here are Nilgai, Samber, Barking deer; Wild boar, Clawless otter and Leopard. The Pong Dam lake support more than 220 bird species belonging to 54 families (taxonomically in India about 77 bird families occur). It is an important wintering area for a large number of black headed Gulls, Brahminy ducks, Bar headed geese, Plovers, Grebes, Cormorants, Daters, Herons, Moorhens, Egrets and Storks etc. The first sighting of red necked Grebe in India was reported from the Pong dam Wetland.
Migratory birds census and ringing of birds through Bombay Natural History Society was conducted during December, 2003. This year about 1,40,000 migratory birds of different species visited the area. Pong Dam has become centre of attraction for the bird watchers due to the presence of about 70 demoiselle cranes, which have visited this area for the first time and that too in the off-season.
The number of the winged guests has shown an upward trend during the last five years, official sources said. In 1997-98, 35499 migratory birds were spotted in this wetland which increased to 43,933 next year. This number got doubled to 70,555 in 1999-2000 in comparison to 1997-98. The number further incresed to 81,848 in 2000-2001 and touched a high of 1,14,082 in 2001-2002 and last year
it crossed 1.5 lakh.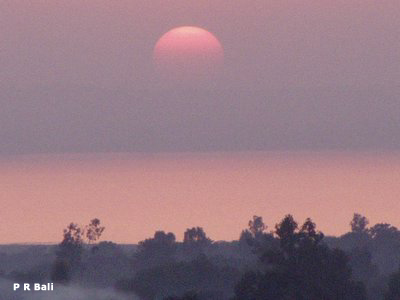 A large variety of fish such as Mahasheer, Katla, Miror carps, Rohoo, Singhara etc. are found in the Pong Dam Lake and its tributaries. A total of 27 fish species belonging to 5 families have been recorded. The commercial fishing in the Wetland was initiated soon after the emergence of wetland. It provides direct employment to about 1500 fishermen. In order to tap the eco-tourism potential of the Pong Dam Wetland, a blue print of plan with special emphasis on encouragement to private entrepreneurs has been prepared. Important development activities like soil conservation works; habitat improvement works and development of Ranser Island have been carried out in the Wetland. Around 5000 tourists visited the bird sanctuary during last winter and most of them came to watch migratory birds for the first time. Efforts are being made to attract more tourists to the Pong Dam.
Waterside birds at Pongdam reservoir
SPECIES NAME

Status according to Whistler (1926)

After creation of Dam

Striated babbler Turdoides

-

Common ,Local

Blue throat Erithacus svecicus

Common ,winter visitor

Common ,winter visitor

Stariated marsh warbler Magalurus palustyris

-

Common ,Local

Red munia Estrilda amandava

-

Common ,Local

Indian white wagtail Motacilla alba

Common ,winter visitor

Common ,winter visitor

Large pied wagtail M.Maderaspatensis

Common ,Local

Common ,Local

Grey wagtail M.Cinerea

Common ,winter visitor

Common ,winter visitor

Yellow wangtail M.flava
occasional,
straggler

occasional,
straggler

Tawny Pipit Anthus campestrus

-

occasional,

winter visitor

Indian sand lark Calandrella raytal

Common ,Local

Common ,Local

Crow pheasant Centropus

-

Common ,Local

Marsh harrier Centropus
occasional,

migratory

Common ,Local

Osprey Pandion haliaetus

Common ,Local

Common ,Local

Pallas fishing eagle Haliaeetus leucoryphus

Common ,Local

Common ,Local
Navigation
How do birds find their way?

Once the birds know where they're going, they also need a way to get there, and that brings us to the realm of fuel efficiency -- of miles per rodent, or kilometers per thistle seed. Depending on their size, route, and laziness (just kidding!), birds use one of these flight strategies: Read more.....
Bathu Temple:-

Three kilometres east of Dhameta, a small town in Kangra, there stands a cluster of antique, unique, tall temples which remain dipped in water for eight months: but stand exposed to the human eye only during March to June:

Read more.......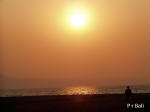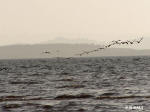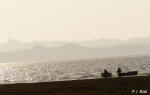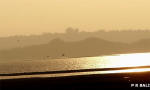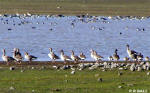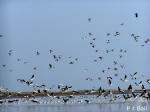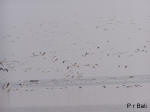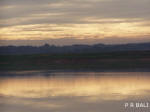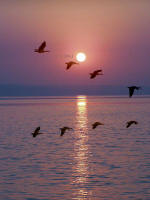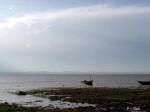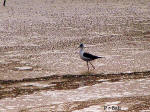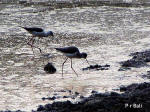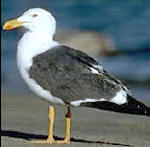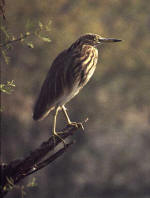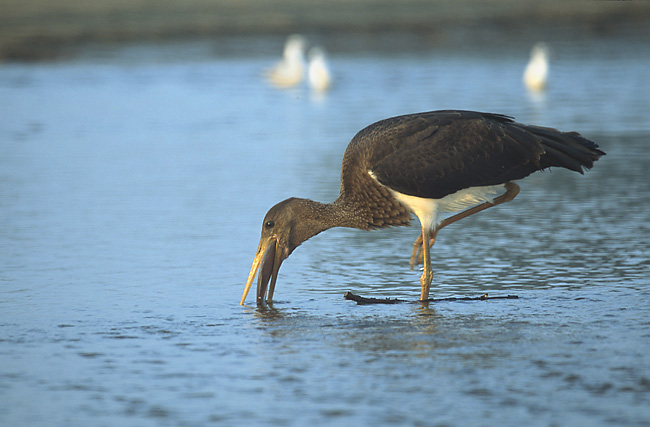 Ciconia nigra:
last time seen in 1988-89 in Pondam.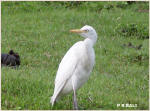 Other RAMSAR Sites
Ashtamudi Lake
Bhitarkanika Mangroves
Bhoj Wetland
Chilika Lake
Deepor Beel
East Calcutta Wetlands
Harike Wetlands
Keoladeo National Park
Kolleru Lake
Loktak Lake
Point Climere Wildlife And Bird Sanctuary
Sambhar Lake
Sasthamkotta Lake
Tsomoriri
Vembanad - Kol Wetland
Wular Lake
Kanjli Lake