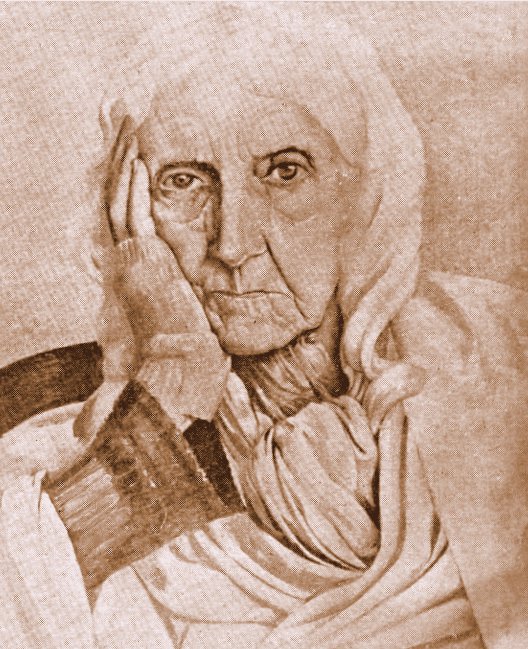 The village of Andretta would not have shot into prominence, had Norah Richards not favored it as her choice of abode. Andretta. with a close sylvan background, nestles like an oasis of beauty in the open Kangra Valley with snow-capped ranges of the Dhauladhar around it. The village may be said to be gifted in so far as its solitude is concerned but the solitude does not bear the brunt of doomed silence; it is a lively manifestation of a Yogi in meditation. The surroundings are mystic. succinctly captivating the mood of the visitor in such a steadfast way that the imprint left on his mind is permanent. The reminiscences whenever these strike one's mind are vitalizing; when one is off the land, he is not off its maidenly beauty. An artist or a man, who is sensitive to things of beauty will take no longer to come under the solemn spell of this land -quiet and dreamy.
The moods of the Himalayas are worth studying in all weathers and its Dhauladhar ranges-a close sight in Kangra Valley have so much to reveal.
Born n British, Norah Richards came to India in 1911 with her husband Mr. Philip Ernest Richards, the latter taking an appointment as Professor of English in the Dyal Singh College of Lahore. Having widowed in 1920, Mrs. Richards five years later settled in Kangra Valley first at Banuri and later at Andretta. It was now that Mrs. Richards became the nucleus and people with taste and talent began to gather around her .
Tolstoyan in spirit, Norah Richards was nursed by the ideas of Dr. L. P. Jacks on cultural regeneration which she felt India was destined to inaugurate. Actively associated with theatre in England, first as an amateur and then as professional, she later developed the idea of Rural Theatre to which she looked upon as a powerful means to educate the rural masses in the art of life. Herself a truly ruralite woman, her own life was a lesson in simplicity, cleanliness and beauty.
Her Woodlands Retreat in Andretta is a sanctum which she had shaped after her ideas on rural culture. Her open-air rural theatre is still there on her estate. Besides her dramatic shows, she had for years held training courses in play-writing, play-acting and play-producing.
It was only at the age of eighty that she practically retired from the stage and turned recluse going nowbere and seeing no outsider if she could help it; but she was at home twice a year on Wisteria Day and christmas Day. In 1970 the 'Wisteria Arbour served as a lovely 'Convocation Hall' on the 29th October when tbe honorary degree of D. Litt. was conferred on her by the Punjabi University. She was enrobed in scarlet and gold under a ceiling of white Wisteria tbat hung in profusion. Prof. B.C.Sanyal, former Secretary of the Lalit Kala Academi, bad painted a symbolic portrait of Mrs. Richards in which she held a Wisteria bloom in one band and khurpa in the other symbols of beauty and work that, with her, went band-in-band.
Norah Richards passed away on March 3, 1971. It was not all of a sudden that death came to the great lady. She completed most of her projects before the end came. In a letter dated 29th December , 1964 she wrote to me; "I do not like being written about as it leads to correspondence from unknown persons, but I do want it known that there is such a place of creative activity as Woodlands -in the interest of the future when I am not here. It is difficult, of course, to separate me from Woodlands, and Woodlands from me but some day this will happen and there should be some preparation for that time. I hope to live until 1970 at least."
The year 1970 was important for her as she knew well in advance that the end was drawing near. This year saw two of her publications: In Commemoration of the Fiftieth Anniversary of passing of Philip Ernest Richard. 1875-1920 and Country Life. She planned the first publication quite early and scheduled it for release in 1970. The second book, Country life has already shot into press through lengthy and interesting reviews of the work.
Mrs. Richards had many admirers both in India and abroad. In Punjab the people had acclaimed her as the great grandmother of Punjabi theatre or "the main spirit behind the drama movement in the province". Prithvi Raj Kapoor, late Prof. G. D. Sondhi, Prof. B. C. Sanyal and Mrs. Freda Bedj and host of other celebrities had always held her in high esteem. It is now much to the interest of Dr. M. S. Randhawa and the Punjabi University that the ideals of Norah Richards and the spirit of Woodlands are being kept alive. It was her dream that Woodlands would one day become a centre for the creation of Rural Drama and also for cultural research. Her dream is being realised. The recent decision of the Universities of Punjab and Himachal Pradesh and of Punjabi University, Punjab Agricultural University, Ludhiana and Guru Nanak University to contribute Rs. 10,000 each for the proposed holiday home for writers at Parker Estate in Andretta is a step in the right direction.
Of all the persons close to Norah Richards, Prof. Jai Dayal was one who helped her in all her undertakings. His passing away in 1968 meant a great loss to her more so because she was in her closing years. Prof Jai Dayal who brought Prithvi Raj Kapoor to the stage when the latter was a student in Edwards College, Peshawar, had been Norah's student in dramatics. After his retirement as a lecturer in English in the Government College of Dharmsala, he settled in Andretta as a near neighbour to Mrs. Richards. For her both birthday souvenir, Prof. Jai Dayal wrote the following lines by way of his tribute which, besides introducing the personality of Norah Richards. conveys the quality of the relationship between the two :
"Everything about you bears the imprint of your personality-you transfigure the commonplace.
You believe in comfort for yourself and for others, but the comfort you create costs you nothing in money-- your only outlay is of thought and ingenuity.
Khaddar, bamboo, mud-these are the 'paints' on your 'pallette'. Your garden gives you the companionship of flower & in the scanty season it gives you always one or two -and so you are never alone.
You have expressed your inner-seIf in concrete-in mud-brick and mud- plaster-by which it is evident that matter and spirit can be one. Wherever you are, for me, is home. You have had your fill of sorrow, and I pray that the years left to you-and may they be many-be filled with the joys of peace and serenity ."
It was in the year 1948 when S. Sobha Singh, the renowned artist and painter of the master-piece Sohni-Mahiwal, at the invitation of Mrs. Richiards, settled at Andretta with his studio. Now when Andretta is bereft of the great lady. S. Sobha Singh is the biggest attraction there. Of course a great living artist of the day. he has few equals in portraiture. His portraits are marked by life like freshness, details, exquisiteness and some sort of a combination in divine and human. His portraits of the Gurus in their printed forms have become household possession of many Indian families especially the Sikhs. When one remembers of Sardar Sobha Singh one is reminded of his pootraits of Sohni-MahiwaI , Guru Nanak, the Kangra Bride and a host of others. His portrait of Guru Nanak. when published in almost all the leading papers of the country on the occasion of the Guru's Quincentenary celebrations had come to the notice of the millions in India and abroad.
Himalayas offer irresistible charm to the persons with spiritual endowments. Norah Richards, the pioneer of Rural Theatre, was attracted to Kangra Valley, and Nicolas Roerich, the great sage artist, to Kullu Valley.What made them persons of unusual achievements? Years back Prof. Roerich wrote: "When men and mountains meet, the great events happen-jostling in the streets leads Us nowhere."