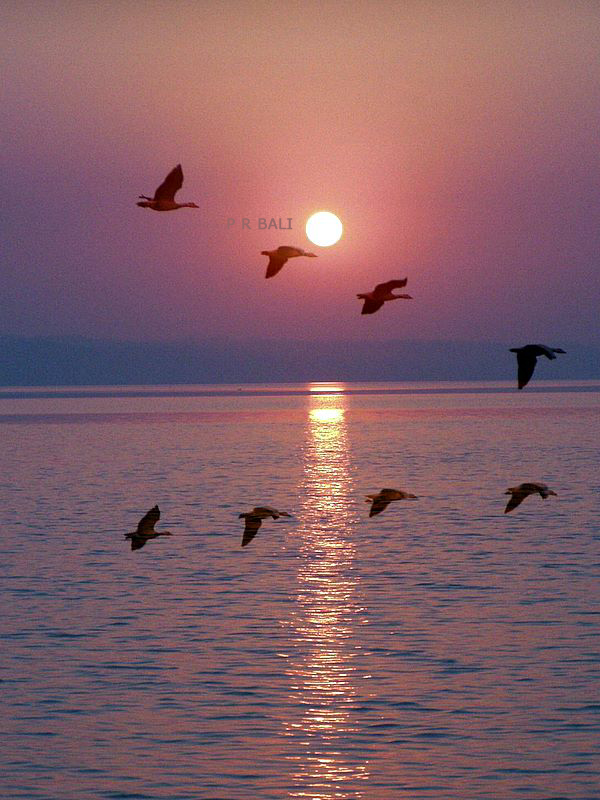 Maharana Pratap Sagar (also known as Pong Dam Reservoir) is a reservoir named in the honour of the patriot Maharana Pratap (1572 - 1597 AD). It located in the Kangra district of the state of Himachal Pradesh, in India. The sagar was made a reservoir in the 1970s by the construction of a dam in a wetland zone in the Siwalik Hills at an altitude of 350 to 500m where it is hot in the summers and mild in the winters. Surrounding the reservoir are rugged ridges and mountain streams cutting through valleys.Location
Maharana Pratap Sagar is located at 32 degrees North and 76 degrees East in the Kangra district of the state of Himachal Pradesh, in India.

Distance from the main cities:-

Distance from Chandigarh:- 170kms.
Distance from Amritsar:- 110kms.
Distance from Dharamsala:- 55kms.
Distance from Kangra:- 25kms.
It is well connected by road. The closest airport is Gaggal- 40 Kms.

Species found here
This reservoir was declared as a bird sanctuary in 1983. Around 220 species (belonging to 54 families) have been sighted. Black headed gulls, plovers, Northern pintail, Black stork, Goose, terns, ducks, water-fowl and egrets are some of the most common species found here. Its suitable location above the Indian Plains has made it a habitat and a stopover for the migratory birds entering from Central Asia. The land portion has barking dear, sambar, wild boars, leopards and claw-less others. The weather and the concentration of the birds is best from November to March. Monsoon rainfall is heavy and continuous from July until the end of September.