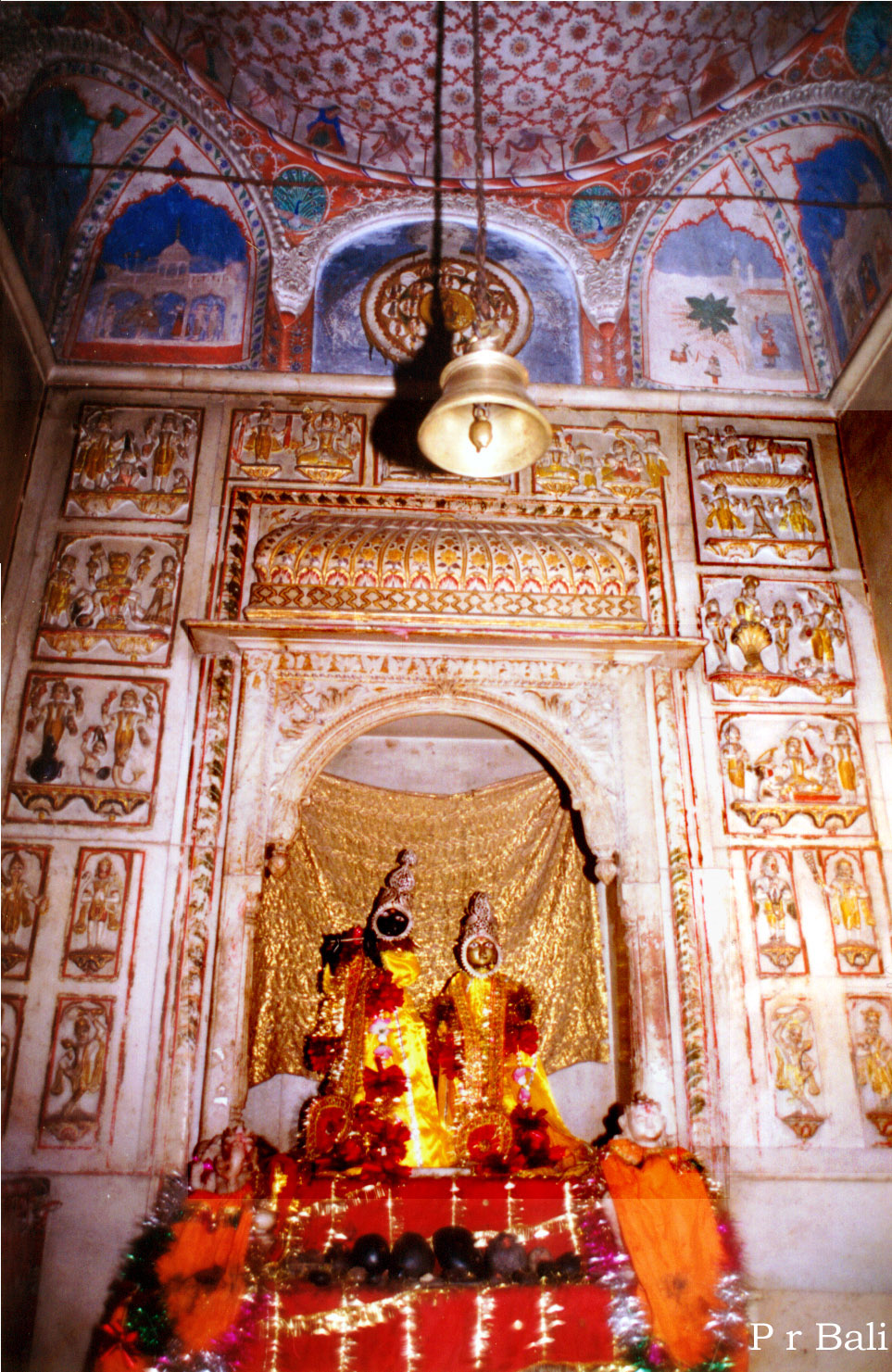 Dada Siba was a small state whose ruling dynasty was an offshoot of the house of Kangra. Raja Ram Singh who ruled over the state about two hundred years ago,was a man of refined taste.
The location of his palace on the top of a hill and the Radha-Krsna temple built by him in the green thickness of a wooded place, seem to indicate that he had a sense of beauty .The walls of this temple are covered with murals. The name of the artist (or artists) of these paintings is not known. These are somewhat inferior in style to the paintings at Dharamsal. A medley of themes are illustrated here.
The drawing is flat with an accent on squat figures and the colouring lacks in lustre; it consists mostly of dull shades of bottle green, red, orange and brown which are covered with a lustreless varnish. As elsewhere in the hills, the and the cowherds and with Radha with whom he is shown in dalliance. The theme of the subjugation of the Kaliya snake also finds a place here, So does that of Krsna"s marriage with Rukmini, which is seen in the pindori darbar murals too. There is besides, one panel given to the theme of Kunjara -Kamini Which is but a group of women (Kamlni) " arranged in the shape and form of an elephant (Kunjara), a theme which is quite popular with contempory miniaturists .